So, you are a student looking to buy some tech for school or university. iPads and MacBooks are amazing options that students can consider. Comparing an iPad vs. MacBook for college may seem odd, but it will help you make an informed purchase decision.
Despite its compact size, the iPad allows you to perform almost all major functions that you can do on your MacBook. However, a MacBook with an M1 chip gives you excellent performance, long battery life, and access to iOS apps.
In this article, we will discuss why the iPad or the MacBook is an ideal option for you.
Pricing
Being a student, you would need a display and a keyboard to handle all your coursework efficiently. If you buy an iPad, you might require a compatible keyboard along with the Apple Pencil to use iPad as a drawing tablet for Mac. To make a closer comparison, the best thing is to evaluate the pricing of the iPad Pro and MacBook Air.
The 12.9 inches iPad Pro is closer to the 13.3 inches MacBook Air, so comparing these variants may be viable. The tablet itself is available for $1099, and you need to pay $299 additionally for Apple Magic Keyboard. Both devices will cost you $1398 altogether. And if you add the 2nd generation Apple Pencil that costs $129, the price will go up to $1527.
If you buy a MacBook Air M1, the base model will cost you $999, while the MacBook Air M2 will cost $1199. This price for any variant of MacBook Air is much less than the iPad Pro and Apple keyboard, which is the basic requirement for college goers. So, don't let the base price fool you, do some math before you make a purchase decision.
Display
MacBook Air (13.3 inches) has a relatively bigger display than the latest version of the iPad Pro, which is 12.9 inches. Even though the iPad has quite a smaller display, it's considered superior in numerous ways. The iPad Pro's panel comes with a refresh rate of 120 Hz, which is worth considering if you are a pro gamer.
When it comes to resolution, iPad Pro gives you comparatively vibrant and sharper results at 2732 X 2048 pixels. On the other hand, MacBook Air offers 2560 X 1600 pixel density. In a normal test environment, iPad Pro may give you 559 nits of brightness in comparison to the MacBook's 365.8 nits.
If we discuss the sRGB color gamut, the results would be better for iPad Pro. So you can expect a bright hue from your iPad Pro. However, when it comes to color accuracy, MacBook Air wins over the iPad Pro. So, if you are pursuing a degree in graphics or animation and hence comparing iPad vs. MacBook for college coursework, MacBook Air might be a good pick.
Keyboard & Touchpad.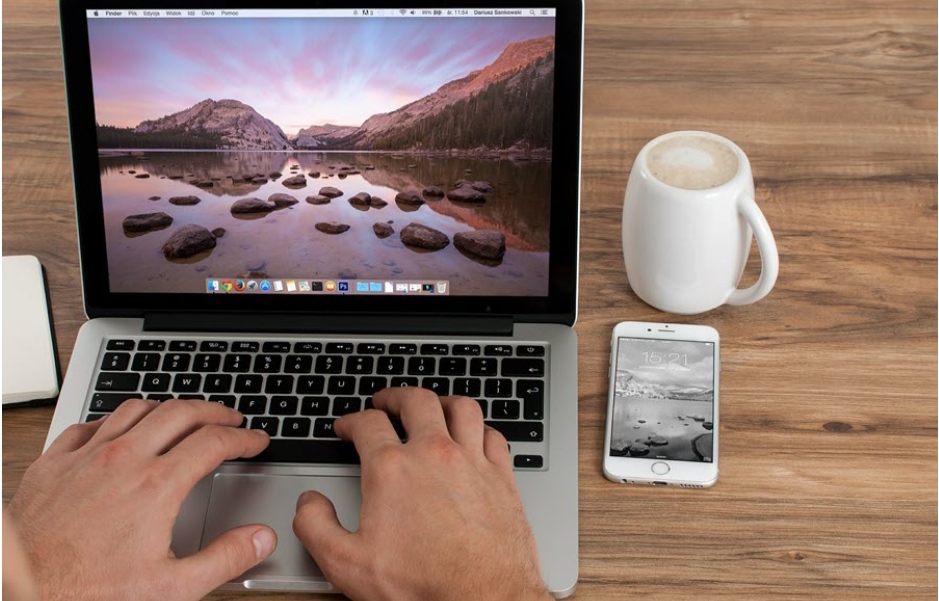 The scissor-switch keyboard built-in into the latest MacBook Air gives you an excellent typing experience. It is much better in comparison to the previous MacBook models that come with the butterfly keyboard. Moreover, the 4.75 X 3.2 inches touchpad gives you a better user experience while adding to the performance and productivity aspects.
If you decide to use the Apple keyboard with your iPad, you will get the same scissor mechanism that MacBook Air offers. Plus, you enjoy the same typing experience as you would with the latest model of Apple laptops. The touchpad on the Apple Magic Keyboard is smaller, but it's powerful and accurate, so you can expect a good typing performance.
The only thing that may concern you is the price. As discussed earlier, an iPad Pro with an Apple laptop will cost you comparatively more than the MacBook Air M2 itself. So, spending hugely on Apple Magic Keyboard may make you wonder about buying a MacBook Air, as it's more practical to purchase a full-fledged laptop at a lower price.
Performance
With MacBook Air M2, you can expect amazing performance even if you compare it with the M1 variant. Similar to the M1, the M2 Air also comes with four efficiency cores and four performance cores. MacBook Air M2 is known to deliver 18% faster performance than the MacBook Air M1.
Compared to any other tablet on the market today, iPad Pro offers the fastest performance ever. However, when you aim to use your iPad Pro as a device that can handle all your work right from writing assignments to editing a creative project. So as a tablet, your iPad may never compete with the dynamism that a MacBook brings along.
In terms of performance, the difference between the iPad Pro and MacBook Air is pretty noticeable. While neither iPad Pro or MacBook has an active cooling system, the former needs better optimization to prevent overheating. MacBooks are comparatively more thermally managed, so excessive heating may never be a problem.